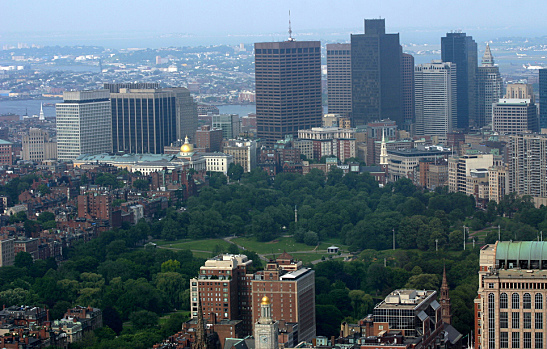 Image courtesy of Flickr
Public charging stations for mobile devices are becoming more common. Starbucks and Powermat recently partnered to build Powermat charging stations within many Starbucks cafes around the nation. Now, TechRadar reports that New York and Boston plan to blanket their respective cities with new park benches called Soofas.
Tech-Friendly Parks
Soofas are solar-powered outdoor charging station benches, complete with two USB ports to support virtually all of today's mobile charging cables for phones and tablets — just don't forget to bring your own cable. Although "two" may sound like too few, these benches can only fit two average size individuals comfortably. The idea was born from an offshoot of the Massachusetts Institute of Technology Media Lab called Changing Environments.
Boston First Up at Bat
New York will have to wait for its Soofas while Changing Environments first gets its home state set up with the tech-friendly pit stops. TechRadar reports Boston's first dozen charging stations will appear as early as next week at Titus Sparrow Park, the Boston Common, and the Rose Kennedy Greenway, in addition to the Soofas that are already set up at the Babson College and MIT campuses. In a show of support for its community, Boston is even allowing residents to vote on the location of one final Soofa via the City Agency website.
New York Up Next
Don't feel "rained on," New York residents. AT&T has you covered for the interim, having set up many free solar charging stations around Coney Island, Brighton Beach (Brooklyn), South Beach, and other areas around the five boroughs. This includes six beaches and eight parks around the city, with Central Park enjoying as many as 5 separate solar charging stations.
Support for Soofas seems strong, but Changing Environments plans to take it one step further and roll out inductive charging Soofas. This will cut the cord and allow for wireless charging outdoors similar to what Powermat and Starbucks are providing with their cafe outlets.
Are you a Boston resident? Do you have a location idea for the next Soofa placement?
Source: http://www.gazelle.com/thehorn/2014/07/05/soofas-boston-new-yorks-newest-public-solar-charging-benches/